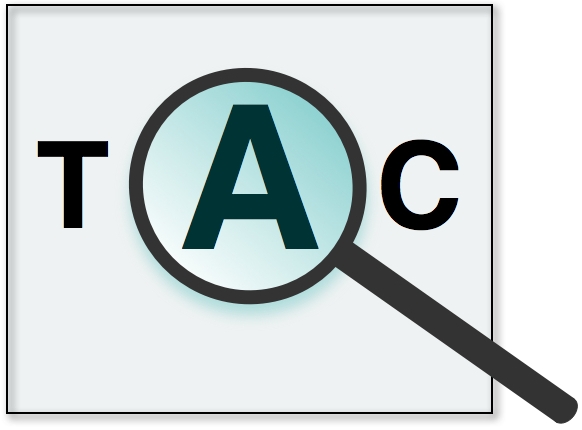 TAC 2010 Tracks
TAC 2010 Workshop
General Info
Agenda
Notebook
Invitation Letter
NIST Visitor Info


2010 Text Analysis Conference
(TAC) Workshop
November 15-16, 2010

Portrait Room
National Institute of Standards and Technology
Gaithersburg, Maryland USA


---
General Information
Location



The 2010 TAC Workshop will be held in the Administration Building (Building 101), at the National Institute of Standards and Technology (NIST) main campus in Gaithersburg, Maryland. Signs will direct you to the registration area once you are in the Administration Building.



Registration



The registration fee of $305 includes: notebook memory stick, coffee breaks, two lunches, dinner on Monday, November 15, transportation to and from The Holiday Inn Gaithersburg and NIST each day, and transportation to and from the workshop dinner. When completing the registration form let us know which team (if any) you participated with, and if you are a student (although there is no student discount on the registration fee).



All TAC workshop attendees must register by Tuesday, November 9, 2010, 5 p.m., EST.




Due to increased security, no on-site registrations will be accepted and all attendees must be pre-registered. A government-issued photo identification must be presented at the Visitor Center before entering the NIST campus; for non-U.S. citizens, this identification must be a passport. Attendees must wear their conference badge at all times while on the NIST campus.




New in 2010: If you are planning to drive a vehicle onto the NIST campus you will be required to show the vehicle registration or the car rental agreement before entering the NIST campus.



If you are planning to attend the 2010 TAC Workshop and your passport is from: Cuba, Iran, Sudan, or Syria, you must contact Lori Buckland no later than October 15, as additional information is required from you.



Contacts



Registration questions: Teresa Vicente (teresa.vicente@nist.gov), phone: 301-975-3883.
TAC questions: Hoa Dang (hoa.dang@nist.gov) or Lori Buckland (lori.buckland@nist.gov).



Communications



The telephone number for contact with the meeting is 301-975-2997 or 301-975-2998. Attendees will not be called out of the meeting to receive telephone calls, except in emergencies. Public phones are located outside the Green Auditorium.



Wireless Access



Wireless access to the NIST Visitor's network will be available to participants. Before a machine can connect to the NIST Visitor's network, the user must sign a form on site to certify that:

The machine has antivirus software installed and the signatures were updated within the past week.
All security-relevant patches have been installed within the past month.
File sharing software has been turned off and will not be activated while the computer is attached to the NIST Visitor's network.

Users will also need to acknowledge that they understand that NIST networks are government-owned, and thus they have no right of privacy: authorized personnel may monitor all communications for the purposes of network maintenance and security.



Continental Breakfasts, Lunches, and Coffee Breaks



Continental breakfast will be served each day in the West Square Cafeteria at NIST. Refreshments will be available at coffee breaks. Lunch will be provided for attendees on Monday, November 15 and Tuesday, November 16, in the NIST cafeteria. You will find two lunch tickets in your badge holder. Turn one ticket in to the cashier each day after making your lunch selection.



Dinner



A dinner will be held at Dogfish Head Alehouse, Gaithersburg, MD, on Monday, November 15, beginning with a cash bar at 6:30 p.m. One dinner ticket is included in the cost of the workshop registration. Transportation will be provided from the Holiday Inn Gaithersburg, then back to the hotel at the conclusion of the dinner.



Accommodations



A block of rooms has been reserved at the Holiday Inn Gaithersburg at a group rate of $119, single or double, plus 15% tax. You may call the Holiday Inn Gaithersburg directly at telephone: 301-948-8900, and mention the NIST/TREC Conference when making your hotel reservations. Hotel reservations must be made by Saturday, October 30, 2010. Reservations must be canceled by 4 p.m. on the arrival date in order to receive a refund.

Round-trip transportation will be provided between the hotel and NIST each day in the morning and evening. Attendees are encouraged to use this service, as parking at NIST may be limited.



Travel



Super-Shuttle, 1-800-258-3826, and Federal Airport Shuttle, 1-866-721-2929, offer commercial van service from Dulles International, Ronald Reagan National, and Baltimore-Washington International Airports to Gaithersburg. Call for reservations.

The Washington Metro has subway service to Gaithersburg. Metro can be boarded at National Airport. Take a Yellow Line train marked "Mount Vernon Square" to the Gallery Place stop and transfer to a Red Line train marked "Shady Grove" to the Shady Grove station. Service is every 6 to 15 minutes, depending on the time of day. The travel time from National to Shady Grove is about 50 minutes. Taxis are available from the Shady Grove Metro station to area hotels.




To reach the Holiday Inn Gaithersburg from northbound I-270: take Exit 11, Rt. 124 East, Montgomery Village Avenue. At the second traffic light, turn left, then immediately right into the hotel parking lot.

From southbound I-270: take Exit 11, Route 124, Quince Orchard Road/Montgomery Village Avenue. Turn left at the first light onto Route 124, stay in the far left lane. Go straight thru the second light. At the next intersection, turn left onto Route 355/N. Frederick Avenue, then immediately right into the hotel parking lot.

For other information about NIST and the Gaithersburg area, please see: NIST Visitor Information.